Safe Moving
Need to move your safe?
Advanced Security Safe and Lock is the most experienced safe moving company in Maryland and the surrounding area. For over 10 years we've been helping people in the Baltimore and Washington DC metro areas move their valuables. We specialize in moving gun, Jewelry and security safes into residential and commercial locations.
We have the equipment, the team, and the experience.
Moving a safe can be quite the challenge, not just because they can weigh fifteen hundred pounds, but also because of the valuable and sensitive nature of the contents. We make a special effort to ensure that the contents are not disturbed in the moving process.
Safes are heavy and require the proper equipment and expertise when moving them to prevent injury and damage. Many of the repairs we do are the result of improper safe handling. In most cases a standard moving company is not equipped to move your safe in the proper manner.
We offer discrete, white glove delivery to your home in Baltimore and Surrounding areas.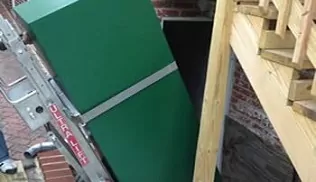 Moving is stressful, let us worry about your safe
Save yourself the headache and back pain and relax knowing that expert safe movers are doing the heavy lifting. We will come out and unbolt your safe then safely move your safe from your old home or business, and deliver it to your new home or commercial space.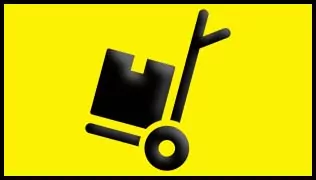 Safe moving without the home damage
One of the dangers when moving safes upstairs is the damage it may cause to your tile or hardwood floor. We wouldn't want to damage our own floors or walls so we work with caution to keep these things from happening to you. We take pride in our moving service and make extra effort to protect your home from the nicks and scratches normally caused by moving.
Professional Safe Moving Services Maryland & Washington DC
White glove safe moving services throughout Maryland and Washington DC. Best rated company with SAVTA trained, licensed, bonded and insured technician.





From picking up your safe, to bolting it down at your new place, we guarantee you'll be completely satisfied with our services.