Lock & Key Services
Whether you need your house, business, or car lock rekeyed, need replacement for a lost key or want a master key to open all your locks at work or home you can count on our locksmith service to do the job accurately and at a fair price.
Master Key System
One type of rekeying we can do is Master Keying which puts all keys on a master with separate keys for each lock. Say you have 3 rooms, A, B, and C. Each one would have its own key that can only open that door, but you can have one key that will open all 3 doors. You can also have keys that open A and B but not C, or C and A but not B, and so on. Really cuts down your key ring right?
Master key system is extremely convenient for people who have maids or businesses with custodial staff that need to get into all the rooms or maybe all but a few you need to keep secure. You can give them 1 key that works as many doors as you choose, every doorway can have this type of rekeying.
Grand Master Key System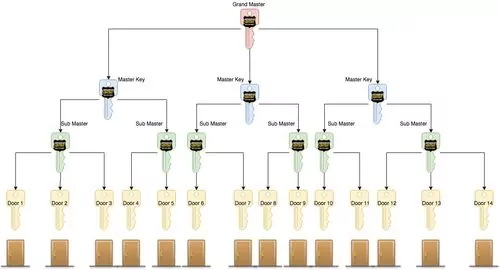 Grand master rekeying takes the master key system to the next level, with this type of system you can have 3 levels of keys. Grand Master key will open all locks similar to the Master key system but you also have master keys that will only open a certain number of assigned doors.
There can be multiple master keys in the grand master key system and even sub-masters, this type of rekeying is usually used by larger businesses with many departments.
Lock ReKeying Service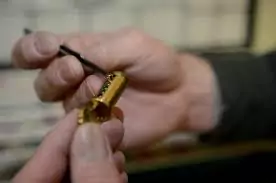 There can be many reasons why someone would like to have their locks rekeyed, rekeying a lock makes the original keys useless while providing a new key for the same lock. You may have given your key to someone that you no longer want to have access to your home or business such as an ex-employee or ex-friend.
Rekeying a lock is a process where a locksmith will extract out your tumbler from the lock to change the pinning of the lock. This makes sure that older keys no longer work the lock and only the new key will now open the door. Rekeying is much more cost effective than changing the locks themselves and it can be performed on automotive locks as well.
Locks Keyed Alike
Another type of rekey service we offer is keyed alike locks, this can make multiple locks (as long as they have the same keyway) open with just one key. This type of rekeying is usually used on homes where the owner wants to be able to open any door in house with the same key.
Keyed alike locks provide a relief from carrying a bunch of keys to open different doors in the house. The locks do not have to have the same manufacturer, just the same keyway to be keyed alike. Give us a call today and one of our expert locksmith can rekey the locks to the rekey style you prefer.
Re-Keying Mul-T-Lock Cylinder
Watch our technician swap out the pins of a high security lock to work with a new key and master keys that the customer already has for their other locks. Best rated company with licensed, bonded, and insured technicians – Free Estimates & Speedy Service