Car Key Fob Replacement Remote
We offer key fob remotes for all makes of vehicles, domestic and foreign, and can even come to you in central Maryland or DC area and program it on the spot if needed. Our prices are much lower than the dealer so you can save up to 60% on your key fob remote by using us. We offer both OEM and after market options for most vehicle to help you save even more.
Car Key Fobs
There's only a few things more frustrating than searching for your car in a crowded parking lot with a bunch of bags in your hands. Maybe that bright neon paint job doesn't seem so impractical anymore, but maybe, that really isn't your style. That's where the car key fob remote comes in handy.
Just push a button and your car will start flashing and making noise so it's easier to locate. Once found you can just push a button to unlock your doors or your trunk without having to fumble through keys with your hands full. That's just a couple of several great benefits of having a key fob remote for your car.
A good remote can perform all the functions from up to a 100 feet away with a functional battery. So if you lost your car in the lot or if you think someone is trying to mess with your car you can set the car alarm off and find it easily or ward off would be offenders.
Key Fob Functions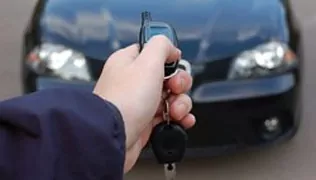 Arm/Disarm your Car Alarm
Your car is one of your most valuable possessions, you need to make sure that you can keep car thieves from making off with it. With a remote you can arm your car with barely a thought and can do so from a fair distance. And when a cat jumps on your car, thanks to your remote you can turn it off before the neighbors get upset.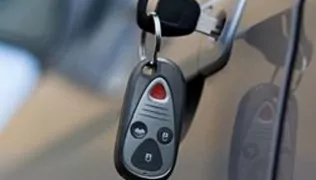 Lock and Unlock your Car
Your remote can also lock and unlock your car from up to 100 feet as long as you have automatic door locks. This can be extremely convenient when you have passengers or your hands full of shopping bags. It also puts less strain on the actual lock cylinders by using a remote and keeps them working longer so they can be used in an emergency.
Remote Car Starter Installation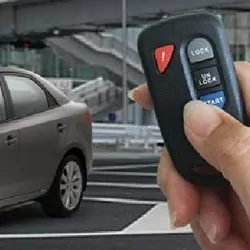 We offer remote car starter installation and repair services for all foreign and domestic vehicles throughout Maryland and Washington DC. We carry all major brands and can even fit the system in vehicles that did not come with it from the factory.
Whether you need repairs on your current system or you need a new remote start installed, we can get it done and do it right the first time saving you time and money. We also offer replacement remotes and programing of remotes for all remote start systems.
You will save a ton of money compared to the dealer for the installation and we are very competitively priced with others who provide the service. We have been providing quality and reliable services for over 10 years.
Car Remote Starters
Remote starters are always an investment that is well worth it, and they have become more and more popular in newer cars. Just try one out on a car that has it installed and you will be convinced you want it in your car.
In the intense heat that our summers provide in Maryland & DC, it is miserable sitting in a car waiting for the A/C to kick in. With a remote starter you can turn your car on remotely and have it nice and cool while you are getting ready to go. In the winter it is even more of an issue in the frigid air that gets down into the single digits.
Warming up your car by leaving a key in the ignition is dangerous and is frowned upon by law enforcement. Winter creates a huge spike in auto theft for that reason alone. Remote starters are a safe option because all the doors must be locked for it to turn on, and it won't allow anyone to unlock it and move it without the actual key.
What to look for in a Remote Car Starter
Range – If you can't start your car from the mall entrance or office, than having a remote starter is virtually pointless. Estimate the distance you'll need to have, then add a little bit.
Keyless entry – With keyless entry you can find your black car in a sea of black cars
Remote starting – The bread and butter of remote starters, beat the heat and stay indoors while your car gets nice and cold.
Vehicle Security – Set your car alarm from the palm of your hand, protect your car and what you keep inside.
Window Defrost – Nothing is quite as annoying as rushing out to go to work, but finding out that you can't leave because your windows are frozen and need to be defrosted.