French Doors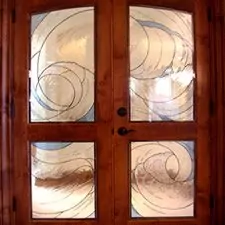 Real wood French doors from Advanced Security can make your business stand out. They can give your businesses a sense of affluence – letting your customers know that you're trustworthy. They can be useful as the perfect accent to any business, for the front door, interior or meeting room.
BiFold Doors
Bifold doors are designed to be used as folding doors between rooms. Bifold doors are usually installed in pairs, with two doors folding to one side, or for larger openings, two sets of doors folding to the outside edges. provide stability and smooth operation and can have a deadbolt for added security. These doors can be made of various woods, molded, or constructed using other materials. They can be paneled, flush or louvered to match the other doors in your business.
Front Doors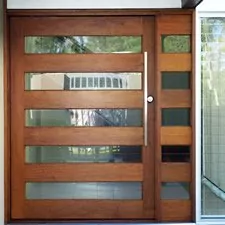 Our engineered solid wood doors are crafted from the world's finest wood. Expert craftsmanship, proven engineered design and hand applied multiple step finish result in doors of unsurpassed quality and beauty that gives your business a sense of awe, without sacrificing your security.
Commercial Door Services in Maryland & Washington DC
Commercial door replacement and repair services throughout Maryland and Washington DC. Licensed, bonded and insured technicians for your protection.