Best Locksmith In Owings Mills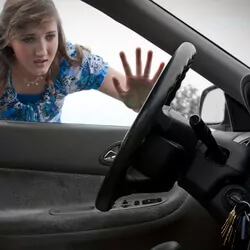 Advanced Security Safe and Lock is one of the best locksmith serving Owings Mills and central Maryland areas. Our services are available 24 hours a day Sunday through Friday in case you accidentally end up losing or locking your keys in your car or home. List of our services we provide in Owings Mills MD is quite extensive and includes car key replacement, emergency lockout, lock rekey, master keying service, lock & door installation, and lock & door repair.
When running short on time and in a hurry to get somewhere, we tend to make mistakes like locking ourselves out. Have no worries, our Owings Mills locksmith can be dispatched to your location within minutes of contacting us.
We are licensed, bonded, and insured members of Maryland Locksmith Association (MLA), Associated Locksmith of America (ALOA), and Safe and Vault Technicians of America (SAVTA).
DO NOT let a scam artist take you for a ride, call a reputable locksmith and avoid the bait and switch pricing.
Call 24 HR (410) 764-2001 for Fast, Professional Service
Our company offers a variety of emergency services in addition to lockout services 24 hours a day. Our highly skilled emergency locksmith are ready to take care of you, regardless of time of day anywhere in Owings Mills MD and surrounding areas. Whether you need a Lock Installed, Safe Opened, Door Repaired, or have any other security related issue, our technicians can take care of your problem.
Auto Locksmith Service
Our automotive locksmith offer a large variety of services for your car, including but not limited to emergency lockout, Car Key Replacement, Door/Ignition Rekeying, Car Alarm Installation, Ignition Reprogramming, and Remote Start Installation.
Our company offers both OEM and aftermarket replacement car keys to help you save some money while still providing you peace of mind with our warranty on all products. We are the only locksmith company that offers all these automotive services in Owings Mills MD with a great reputation.
As a company policy, our techs will always provide a quote before starting any work and you will not be charged any more than what we quote. Regardless of whether it's the new proximity key or an older transponder key, you can rest assured that our locksmiths can take care of it.
Commercial Services Owings Mills MD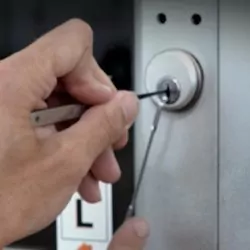 Our company offers every service you could possibly need from a commercial locksmith in Owings Mills MD, including lockout, commercial door repair and security system services. Our locksmiths are highly trained professionals that can provide you with high security commercial lock repair and installation, rekeying, key duplication, access control systems, and master keying of commercial locks.
We have a large number of businesses as our regular clients now for over a decade for one simple reason, we provide top-notch services at affordable prices. Did you lock yourself out of your business? or are you just looking to upgrade your security at your company? no matter the reason for your search, you can count on Advanced Security Safe and Lock to get the job done right. We know how important it is for a business to receive timely commercial locksmith services, because we are business owners too.
#1 Locksmith Service Owings Mills
Advanced Security Safe and Lock has been providing automotive and commercial locksmith services in Owings Mills and surrounding areas for well over 12 years. Our high ratings on third-party review websites like Google, Yelp, and Facebook are good indicators on how highly we value our customers.
Our mobile units are dispersed throughout Owings Mills and surrounding area so we can get to you as quickly as possible when you need us. There is a good chance we already have a locksmith near you in Owings Mills helping out one of your neighbors. If you are looking for a locksmith in Owings Mills MD or surrounding area give us a call today.
Call Advanced Security Safe and Lock if you need a locksmith in Owings Mills MD (410) 764-2001