Locksmith Services Columbia & Howard County MD
Advanced Security Safe and Lock has been serving Columbia MD and surrounding Howard county areas with fast and professional locksmith service for over a decade. Our mobile locksmith units are dispersed throughout the area in and around Columbia including Ellicott City, Clarksville, and Laurel.
There is a very good chance that we already have a locksmith near you in Columbia Maryland.
Most people only think of a locksmith when they need a copy of a key or if their key is stolen or lost. However, our locksmiths in Columbia MD offer a wide range of services to harden the security of your home, office, and vehicle.
In addition to providing emergency locksmith services in Columbia MD, we also offer sale and service of safes, security systems/cameras, residential/commercial doors, and entry access control systems.
Automotive Locksmith Columbia MD

There's nothing more stressful than being locked out of your car when you have places to be. It can be even more scary, even though Columbia MD is relatively safe, if you are in a new desolate area and it's evening time. It is a relief to know that our expert locksmiths can get to you day or night in any part of Columbia area.
Instead of relying on a flimsy metal hanger and some good luck, give us a call and one of our highly trained locksmith will show up with all the necessary tools for emergency lockout. Our technicians can get you back in your car within minutes and can cut and program new keys for your car on the spot anywhere in Columbia or central Maryland.
Automotive Services We Offer in Columbia
Car Lockout Service
Broken Car Key Extraction
Ignition Re-programming
Car Key Duplication
Commercial Locksmith Columbia MD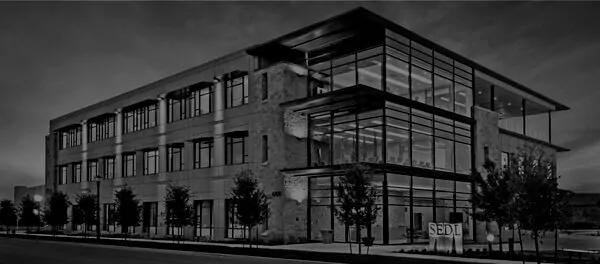 If you have a business, there is no getting in a locked door without a key or a locksmith. Most business locks are impervious to the simple credit card wedging tricks because of the high security nature of the lock.
None the less, it is essential that your business is open on schedule as advertised to prevent loss of potential clients. Whether you need a locksmith for a lockout or need a lock fixed so your door locks properly, we got you covered in Columbia, MD.
Our locksmiths have the knowledge and experience to fix all your locks no matter how high security they are. In addition to normal mechanical locks our techs also excel in working with electronic locks and access control devices. So regardless if you need your lock repaired in Columbia MD or a panic bar fixed in Ellicott City MD, you can rest assured when Advanced Security is on the job.
Commercial Services We Provide in Columbia
Office Lockout Service
Lock Installation/Repair
Master Key Systems

Why Choose Our Locksmith Services in Columbia MD

Over 11 years of experience providing residential, commercial, and automotive locksmith services in Columbia MD
Licensed (MD License #99), Bonded, Insured and highly experienced family operated business
Our mobile units are spread throughout Howard county so they can get to you quickly in Columbia
A+ Rating with BBB and our reviews on many third party sites are a testament to our quality of service
Advanced Security's mobile units are clearly marked in most cases and are fully stocked with all essential tools and parts required for most jobs
Our locksmiths are true professionals ready to help you day or night anywhere in Columbia, MD

Home & Business Security in Columbia MD

Keeping your business and/or home secured is on top of the list for most home and business owners in Columbia, MD. With Advanced Security on your side, this task can become much easier and affordable to accomplish.

We can ensure all around security for your home or business from the doors and locks to security systems and access control devices. We are GSA certified and have many years of experience working with high security government facilities and contractors.

Being burglarized or being intruded upon in your home or business can be a very traumatic experience for anyone, don't you agree? You and your family's life is precious and should be protected with utmost care and determination. You should not wait for something bad to happen before taking the steps to harden the security of your castle even in Columbia MD.

Being overly prepared is always better than not being prepared enough when it comes to your family or livelihood. Therefore, if you are in a situation where you don't know or don't have the time to figure out how to make your place more secure, give us a call. Our highly trained and experienced techs can help you figure out the most efficient and cost effective ways to secure your home or business in Columbia.

Our Security System Services in Columbia

Security System Install/Repair
Security Camera Install/Repair
Office/Home Automation Systems
Entry Access Control

Your Columbia MD Locksmith

Advanced Security Safe and Lock is more than just a simple locksmith in Columbia MD opening doors, we offer comprehensive security for your home or business in Columbia. Bad guys are always on the lookout for the next easy target, don't be the next victim because you are ill prepared.

Give us a call today and we can have someone out to your place to do a complete walk-through and offer expert advice on how to tighten up your security along with a free estimate of cost. We offer everything from high security locks and doors to state of the art key-less entry, access control systems, and cameras.

Countless home and business owners have relied on our services for their locksmith and security needs in Columbia and central MD area for over a decade for a reason.

Our technicians show up within given time frame
You are given a quote before service is performed
We provide quality parts at reasonable prices
Our locksmith are well trained professionals
We warranty our work and products*

*warranty is void if parts are customer provided or self installed

Frequently Asked Questions

Automotive

Yes, our locksmiths can make car keys for all makes and models of vehicles, including high security vehicles. Some of the keys are dealer only item so if you have a Saab, Volvo, or Porsche please call ahead to make sure we can program it. For BMW and Mercedes we can make keys for 2014 and older models with ease.

Most of the car keys have a small chip in it, called a transponder. For these type of keys it is not just about cutting the key, they also have to be programmed to the car's computer in order for your car to start. If your key has a plastic head more than likely it's a transponder key. If you are not sure if you have this type of key just call us with your vehicle year, make, and model and we can let you know right over the phone.

Car keys vary greatly in price because each vehicle key is different to program and cut. Most car keys with chip run from $65-$295 cut and programmed. Cost of you car key will depend on following:

Is it a key with or without a security chip that requires programming.
Do you have push to start in your car? (proximity keys are usually more)
Do you have a working car key or not? (if you have no key it will cost a little more)

We always quote a full price before starting work, so you can decide if you want to get it today or hold off on it for a bit.

If you have your own remote you bought online or your current remote somehow lost it programming, our locksmiths can program the remote for you.

We also carry key fobs and remotes for all types of cars and have the equipment to program it. If you are looking to get a new car key, fob, or remote programmed please make sure to have any others you already have with you. All keys or fobs you want to operate your car must be programmed together or the older ones won't work.

Residential

We can make house keys for any type of lock you may have on your door. Even if you loose your only copy of the key, we can still make you a new key. First we would need to pick the lock open and then take the lock apart so we can re-key it and make you a new key.

The new key we make will be different from the old one you lost so even if someone finds it they can't use it to unlock your door. If you have other locks that used the same key they also must be re-keyed in order for them work with the new key.

It really depends on the type of lock you have on your door, home keys run between $2.50-7 with most of them falling in the lower range.

Our Columbia locksmith service the entire Howard County including Elicott City, Laurel, Elkridge, Clarksville, and Lisbon. For fast, professional, and affordable locksmith service in Columbia MD Call NOW (410) 764-2001