A customer called us because they needed a jewelry safe moved and installed in their home. We moved the safe to the desired location and bolted it down.
Safe was moved to the room for installation.
Safe was carefully elevated to install location.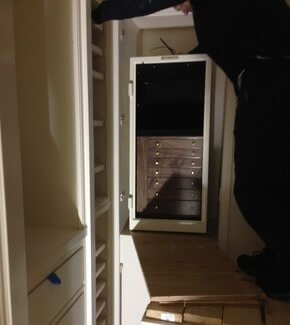 Safe was bolted down after correct placement.
Door reattached to safe and final results.