A gentleman in Baltimore, MD contacted us to have an old safe opened that he inherited with a property. Our safe technician got it opened by strategically drilling a very small hole in the safe.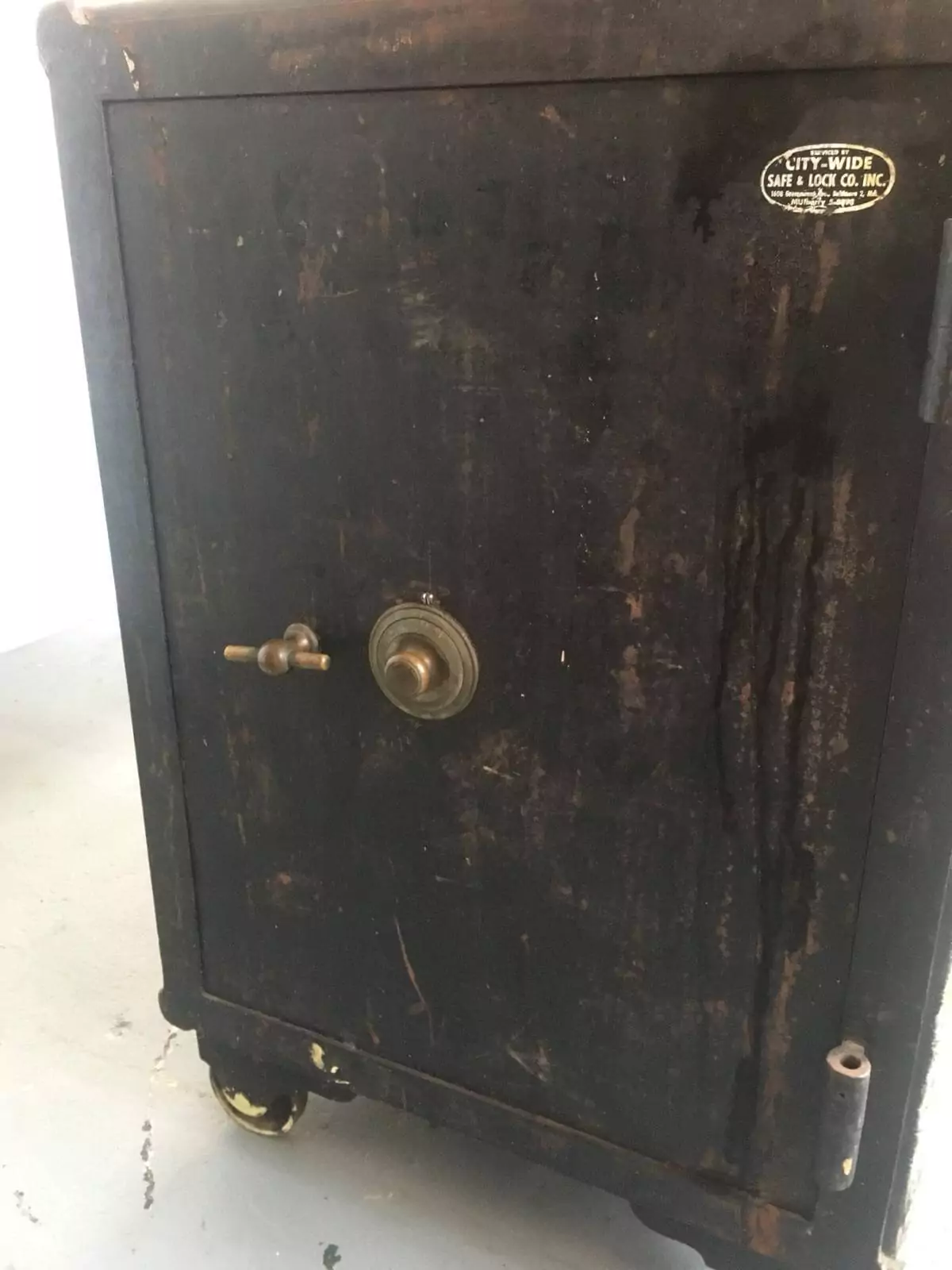 This is the old safe we were called to open.
Our safe tech Ben posing with the safe.
He started by drilling a small hole in the door.
Here is a closer look at the hole that was created for scope.
As you can see this is a very old safe made in late 1800's.
Here is a look at the safe's lock mechanism that was used.
Safe was opened with minimal damage that can be repaired to make the safe functional again.
Here is a short video that shows where this safe was located in Baltimore MD and how old this safe and the building it was found in is.
It not very often that you get to work with a safe that is over a century old much less get a chance to open it.
Give us a call for all of your safe and security needs in Maryland and Washington D.C.